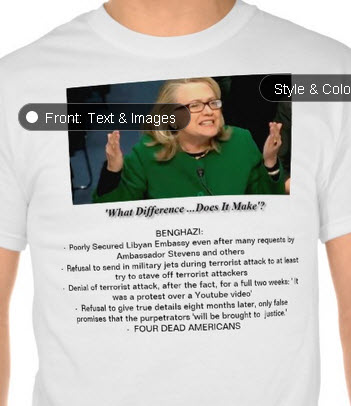 BENGHAZI NEWS – BENGHAZI
TERRORIST CAPTURE,
ROLLOUT PURE POLITICS  – 5
REASONS WHY
Click here to subscribe to  mailing list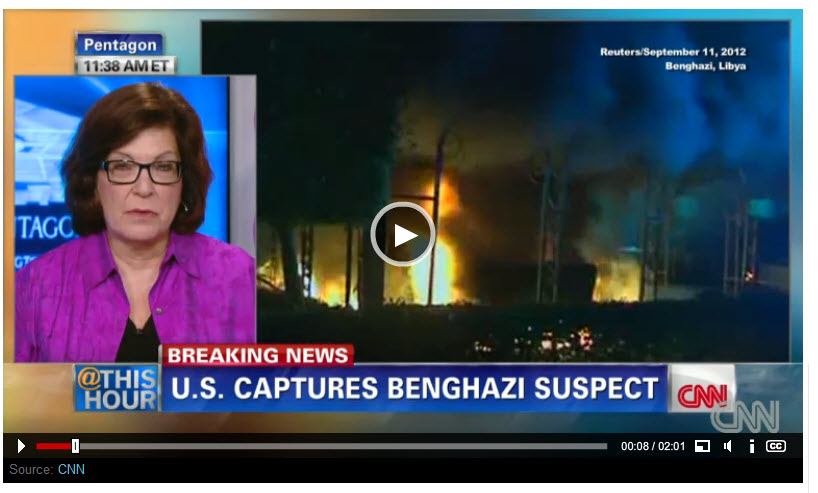 6-16-14
Don't be fooled like all or most of the media, democrat or conservative, who couldn't see the full politics in the capture of the supposed 'Mastermind' of the Bengahzi attacks, 6-15.
1) Timing: Not only did politics play a part
in that the capture of Ahmed Abu Khatallah  was made Sunday , yet it wasn't announced until Tuesday. That alone is suspicious in that it wasn't announced immediately , but when one discovers that,
2) That Tuesday was the day that Hillary Clinton would be doing her big interview on Fox TV with Van Sustern and Baer (promoting her new book) it becomes doubly obvious that the capture was about politics…so that Hillary would have a nice ace in the hole to help deflect questions on Benghazi
and other topics.  No questions were asked of Clinton as to why Abu Khatallah was not captured sooner despite his openess to do media interviews and almost thumbing his nose at America.
3) Then, you add the fact, that the   Abu Khatallah
was caught without a bullet fired, easily lured to
capture with the help of local Libyan intelligence
the Obama administration could have probably captured him most anytime they wanted. In fact, Abu Khatallah was known to have done a number of media interviews out in the open over the past two years since Benghazi
and was even interrogated by U.S. officials but not brought to bare.
4) There is some question whether Ahmed Abu Khatallah was even the 'mastermind', as claimed by the Obama administration, but, rather, simply a
pawn (as he has already purportedly claimed) who was there as one of the flame throwers. Perhaps the truth may or may not come out when and if he is  interrogated.
5) The capture of Ahmed Abu Khatallah was just another  political chess move by Hillary and the Obama administration, in the tradition of Alinsky* Rules for Radicals, a militant doctrine subscribed to by by both Obama and Clinton.
Not only does the capture score points for Clinton and Obama with a sycophantic media and party base after their likely involvement   in  allowing the   Benghazi attack by not  providing ample (requested) security and the following   probable cover-up,  but it deflects attention away from the probably scandals that have
beset the administration  , of which Clinton was a big part and continues to defend.
Timing has always been a big part of  the Obama 'game plan,' whereby the administration has made sure to announce   things that would affect it NEGATIVELY on a Friday afternoon or weekend (when they would largely be ignored by media and forgotten over the weekend, or, in the case of GOOD things (positive points for the administration) they would be announced during the week preferably on light news days like this past Tuesday , June 17, to garner plenty of positive media attention and have Wed- Fri to ride the wave.
Despite Clinton's poor book reviews and sales, to date – she is said to have 'lifted' the book's title, 'HARD CHOICES,' from another Secretary of State's book a few decades earlier – Clinton managed to skate through the half hour Fox interview Tuesday largely by answering questions in generalities or non-answers (eg not siding with the 30% pro or 64% vs government in recent urvey) and prolonging them so as to cut down on the number of questions that could be asked, much like we have noted in  President Obama press conferences.. . Even though Clinton may have to separate herself from the falling current adminstration, make no doubt that Hillary and Obama are two political lpeas in a pod, raised on the Alinsky doctrines of community organizing and Rules for Radicals.
HILLARY INTERVIEW, BOOK 'A BOMB'
In an email this evening, a veteran publishing source calls the latest Hillary Clinton book, Hard Choices, a memoir of her State Department years, a "bomb." The source is referring to the early but underwhelming sales figures. "Between us, they are nervous at S&S [Simon & Schuster]," says the source, who gave permission for his email to be published. "Sales were well below expectations and the media was a disaster." According to this source, a Simon & Schuster insider, "They sold 60,000 hard covers first week and 24,000 ebooks." The publishing house was "hoping and praying for 150,000 print first week." "The 60k represents a less than 10% sell thru based on what they shipped," says the source. It's been reported that one million copies of Clinton's book were shipped weeks before the June 10 publication date. "They will be lucky to sell 150,000 total lifetime," the source writes in the email. Hillary reportedly received a near-$14 million advance, a sum the publishing house will unlikely make back. "It's a bomb but it will be interesting to see how they spin it." Ruby Cramer of BuzzFeed reported earlier today that Barnes & Noble sold 24,000 of Clinton's book. (WEEKLY STANDARD)
ALINSKY RULES FOR RADICALS
*Saul David Alinsky (January 30, 1909 – June 12, 1972) was an American community organizer and writer. He is generally considered to be the founder of modern community organizing. He is often noted for his book Rules for Radicals. In the course of nearly four decades of political organizing, Alinsky received much criticism … In the 1950s, he began turning his attention to improving conditions in the African-American ghettos, beginning with Chicago's … Hillary Clinton's senior honors thesis on Saul Alinsky, written at Wellesley College, noted that Alinsky's personal efforts were a large part of his method. Both she and President Barack Obama were described in promotional material for a radio interview of an author of an Alinsky biography as having been indirectly influenced by Alinsky's work. His ideas were adapted in the 1960s by some US college students and other young counterculture-era organizers, who used them as part of their strategies for organizing on campus and beyond.[5] Time magazine once wrote that "American democracy is being altered by Alinsky's ideas," and conservative author William F. Buckley said he was "very close to being an organizational genius."[4] (Wikipaedia)
 
Click here to subscribe to  mailing list
Below Posters On Sale – CLICK: